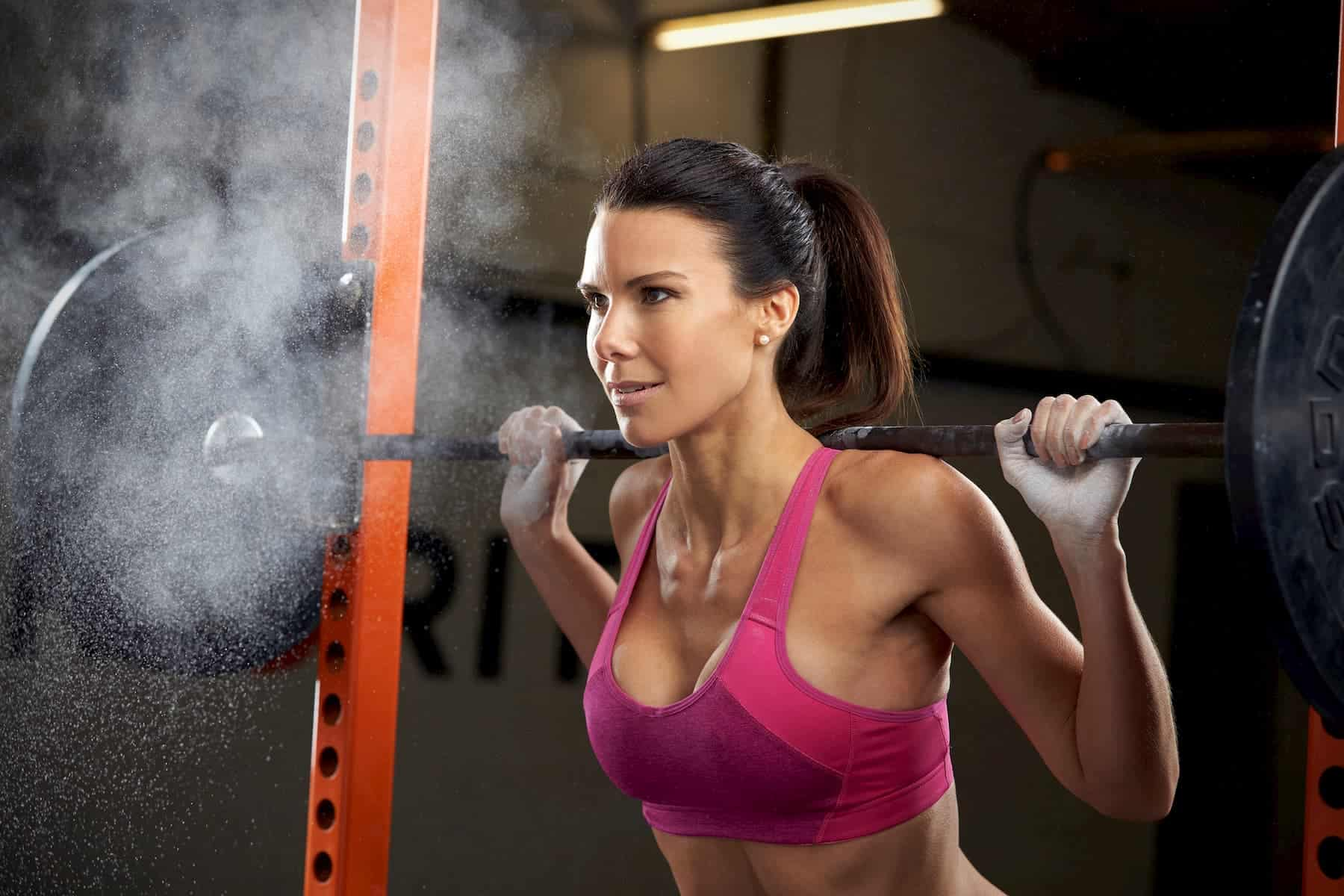 If you're into improving body strength and building muscles, then a power rack is a must-have in your home gym. This equipment makes strength training safe and easy for athletes, bodybuilders and powerlifters.
But, if you're a beginner, essential factors need to be considered to know whether this is the equipment for your dream workout. Read this review-buying guide and arm yourself with the right product information to find the best power rack in Australia with confidence!
| Image | Product Name | Dimensions (LxWxH) | Rating | Where to Buy |
| --- | --- | --- | --- | --- |
| | | 145 x 180 x 230cm | 4.7/5 | |
| | | 139 x 125 x 215cm | 4.6/5 | |
| | | 122.5 x 138 x 218cm | 4.5/5 | |
| | | 124 x 105 x 219cm | 4.4/5 | |
| | | 168 x 122 x 173 cm | 4.3/5 | |
| | | 140 x 120 x 220cm | 4.2/5 | |
What is a Power Rack?
A power rack is training equipment that lets you do bodyweight and barbell-based exercises such as squats, bench and overhead presses, rows, shrugs rack pulls and more. It usually has four or six strong metal pillars with adjustable safety bars. Power racks also offer several benefits:
Convenient workout. Having a power rack at home allows you to do your bodybuilding workout at any time of the day. No need to sign up to a fitness centre, pay training fees or follow gym schedules. The power rack lets you exercise without wasted effort. For instance, the rack's adjustable J-hooks position your barbell based on your preference for safe and quick racking.
Versatile exercises. Power racks are not limited to squat exercises. With proper accessories or add-ons, they also support multiple training options for your back and shoulders through pull or chin-ups, dips, inverted rows, pin or bench presses, rack pulls and so much more. This feature enables the power rack to meet most fitness goals.
Absolute safety. A power rack has rails, weight shelves and hooks for safe weightlifting even when you're alone or at home. Its base and pillars also create a dedicated exercise space, so others can walk in without being accidentally hit or hurt.
Hassle-free loading and plate storage. Weight plates are easy to load and unload, thanks to the power racks' J-hooks. Also, power cages are wide enough to let you unload weights one side at a time without worries. Power rack plate holders keep your training area orderly. With 25kg or 50kg weight plates right next to your barbell, no energy goes to waste.
Long-lasting equipment. Heavy-duty power racks are solid, pure metal, making them the best equipment to support lifters' health goals for many years.
Factors to Consider When Buying a Power Rack
Investing in a power rack for your fitness and health is a great idea. However, power racks are not exactly cheap. So, before buying one, it's ideal to invest time for research and a little self-assessment to make an informed choice. Here are some factors you may want to think over.
Health status and fitness goals
You have to be physically ready and capable to do power rack exercises. If you're not sure about your health status, it's probably best to consult a sports medicine doctor. Understanding what exercises your body can initially do can help trim down your power rack choices. Moreover, this will give you the idea of what accessories you would like to add to your equipment.
What you want to achieve with power rack exercises is also essential. Do you want to build muscles? Are you trying to lose weight? Ask a gym instructor or enthusiast for advice to decide whether a power rack can help achieve your purpose.
Budget
There are several types of power racks. Each has different construction features, capabilities and accessories that add up to their cost. Narrow down your power rack options by setting a budget. Then, identify which of them can meet your fitness requirements. Power racks are flexible and versatile, so you can always start with the basic then add the accessories you need once you're ready to level up your routine.
Construction material
When choosing a power rack, look for the steel gauge of the equipment, which indicates the thickness of the steel. Power racks with thicker steel are generally more robust. Seven-gauge steel is very thick and virtually indestructible but is mostly for commercial use. For a home gym, 11-gauge steel is ideal and the most common. I suggest not buying a power rack lower than 12 gauge for safety. Also, skip those with no steel gauge information at all.
The finish of your power rack is also a good indicator of quality and durability. Painted power racks are less expensive but likely to chip. If you plan to use your power rack frequently, choose the one with a powder-coated finish. This finish, however, is a little pricey.
Weight limit
Power racks can support weight between 150kg and 500kg, depending on the type and their construction. For professional lifters, more expensive power racks with higher weight capacities are ideal. Beginners, on the other hand, can achieve their fitness goals with less costly power racks with lower weight limits.
Make sure that you pick a power rack with a weight limit exceeding your anticipated requirements. Remember that breaking a power rack due to overloading can void your warranty and also cause serious harm.
Safety features
Safety should always be your main priority for getting a power rack. Look for safety bars or spotters, straps or hooks included in your chosen equipment. If they are not present, make sure to invest in compatible safety accessories. You may also ask the store personnel for recommendations.
Size and space
Most power rack manufacturers provide product dimensions (length, width and height) to give you an idea whether the equipment can fit in your floor space. Make sure to measure your exercise room. Also, if you plan to use your power rack for chin-ups or pull-ups, consider measuring the room height as well.
Permanent or portable setup
Some power racks need to be mounted on the wall or bolted to the floor. But if you're in a rented property, drilling on structures may not be allowed. In this case, you may want to choose movable power racks that require simple assembly. Either way, make sure that the instructions for setup are clear to ensure safety.
Warranty
As I've mentioned earlier, power racks are investments. So, make sure your equipment has a warranty. The last thing you'd want is to spend on an expensive power rack without any form of protection. Also, check what after-purchase services you can avail with or without charges.
Comparison of Different Power Rack Types
Knowing the different types of power racks can also influence your decision on which equipment to buy. For quick reference, I've created a table summarising the pros and cons of three of the most common power racks.
Power Rack Type
Pros
Cons
User Compatibility
Squat rack – an open power rack

Most portable and lightweight

Cheapest

Takes up less space

Usually lack essential safety features

Safety bars may not be adjustable

Not very user-friendly

Best for users with smaller spaces and beginners who want basic squat exercises
Half rack – a mini power rack

Provides more freedom when lifting or doing overhead squats and split jerks

Considerably cheaper than a power rack

Small footprint

Less stable and may not hold very heavy barbells unless bolted down

Does not offer the same capability or versatility of a full power rack

Best for users with less space and lower ceilings and those who do not want to lift weights in an enclosed area
Power rack – cage-like free weight fitness equipment

Offers more stability and safety

Capable of handling heavier weights

Allows better exercise freedom and versatility

Large footprint

Lacks portability

Expensive

Best for serious lifters that want exercise variety and optimum safety
FAQs on Power Racks
Still need a few more information about power racks? This FAQ section may help.
Do I really need a power rack?
Having a power rack depends on your needs and preference. Are you comfortable lifting weights or doing strength training exercises? Do you need to exercise to gain muscle mass? Are you trying to achieve a leaner physique? If yes, then a power rack can help achieve these goals.
Power racks allow for strength-training moves like deadlifts, bench presses and squats. These exercises, in turn, let you gain lean mass, burn calories and lose weight.
What is the difference between a power rack and a squat rack?
Some say power and squat racks are the same. True-blue fitness enthusiasts, however, may disagree. While power and squat racks are both used for weightlifting and strength training, they differ in structure and some features.
Squat racks are open power racks with only two pillars. On the contrary, power racks have four pillars and at least two horizontal bars. Compared with squat racks, power racks are safer and more adjustable, allow more exercise variety and hold significantly more weight.
How tall should my power rack be?
Full power racks are roughly around 203cm (or 80 inches) high. Options for low ceilings are also available. While rack height may not matter much if you're doing bench presses and squats, it is necessary if you intend to use your power rack for pull-ups or overhead presses. In this case, make sure there is enough clearance between the ceiling and the power rack.
How do you use a power rack for squats?
If you're doing squats for the first time, I suggest practising the technique first without weights. Master the proper form for squatting – keep your back straight, hips apart and bottom sticking out. If you want, you can practice in front of a mirror.
Once that's done, set the bars of your power rack on a comfortable height for easy lifting. Use the barbell without added weight plates first, then place it on the back of your shoulders. Begin your squat exercise at 12 repetitions. If you find it too difficult, reduce the repetition count or the weights until you're ready to progress.
Step Up Your Routine with the Right Power Rack
With so many options and factors to consider, finding the best power rack can be challenging. But a little research makes it easier to find the equipment that's perfect for building a leaner, healthier you!